Scholarship
We are sorry to announce that due to the National Emergency surrounding COVID-19,
the PAH Scholarship interviews that were scheduled for April 11th have been canceled.

In place of the interviews, each scholarship applicant will be required to submit answers to a list of additional questions that we will provide via email. As was true for the interviews, answers to these questions are mandatory and will be used as a criterion for determining scholarship eligibility and awarding individual scholarship amounts.
The interview questions should be released by the end of the day on March 20th. Additional instructions will be included with the questions.

Please know that the decision to postpone the interviews was not made lightly and is only effective for 2020. All future scholarship application processes will include a face-to-face interview the Saturday before Easter -- NO EXCEPTIONS.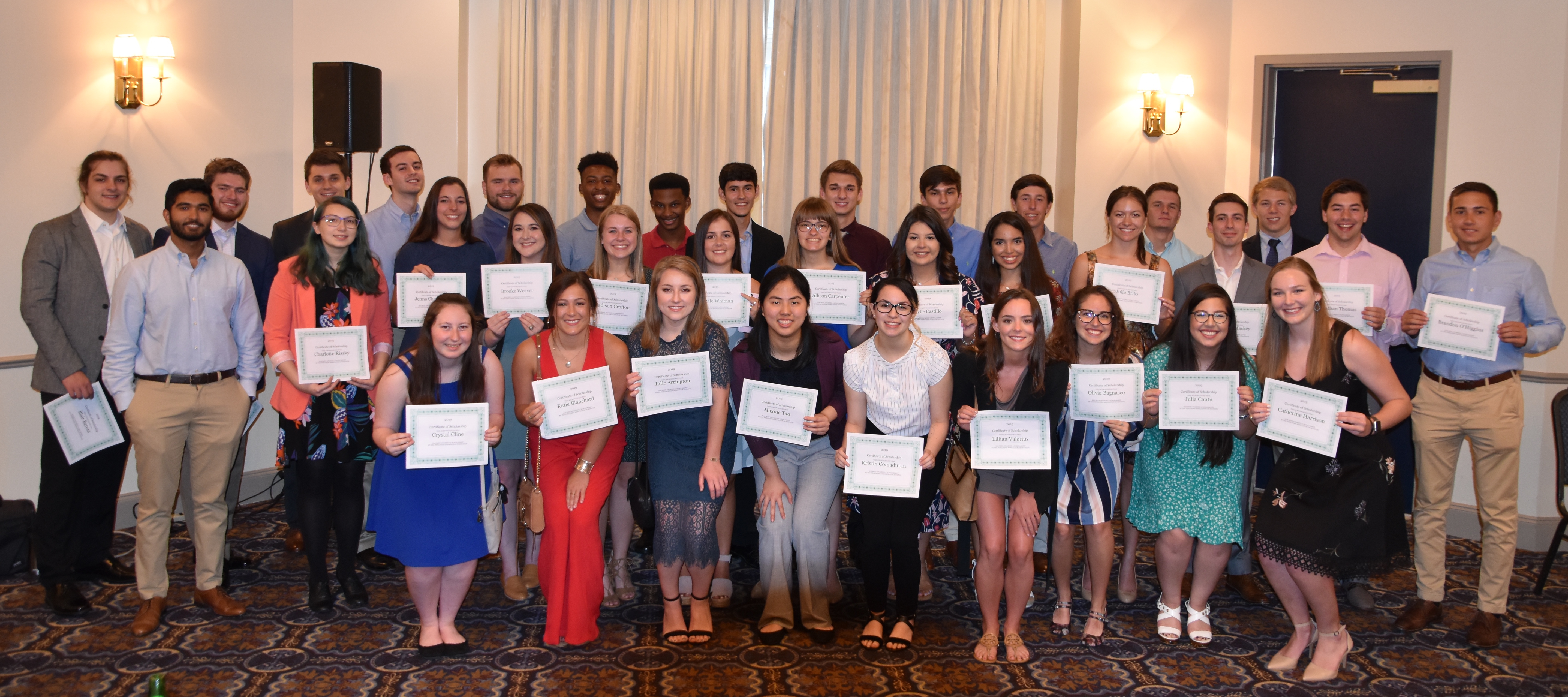 2019 Scholarship Recipients Recognized at the June PAH Membership Meeting
---
IMPORTANT DATES FOR 2020
Scholarship Application Opens February 4, 2020.
Scholarship Application Due Date: February 25, 2020, at 12 Noon.
Interview Scheduled: Posted no later than March 27, 2020
Interview Date: Saturday, April 11, 2020*

* Interviews are normally scheduled between 7:30 am and 5:30 pm however the exact times will depend on the number of qualifying applicants. Please make yourself available during these times. You may request a specific time slot and every effort will be made to accommodate the requests. However, you must attend the interview during the specified window. Unfortunately, we cannot make exceptions to the interview requirement.

Please note: Attendance requirements for 2020 will increase to six (6) events. That means that for applicants in February 2021, sponsors must have attended 6 events in 2020.
The Houston Pipeliners Scholarship Committee abides by the PAH Expected Personal Conduct Policy. Failure by an applicant, sponsor, parent, or other individual representing the student's interest during the application process to comply with the Policy, may result in the applicant's disqualification for a scholarship.