Scholarship
IMPORTANT DATES FOR 2021
Scholarship Application Opens January 26, 2021.
Scholarship Application Due Date: February 23, 2021, at 12 Noon.
Interview Scheduled: Posted by March 12, 2021.
Interview Date: Saturday, April 3, 2021.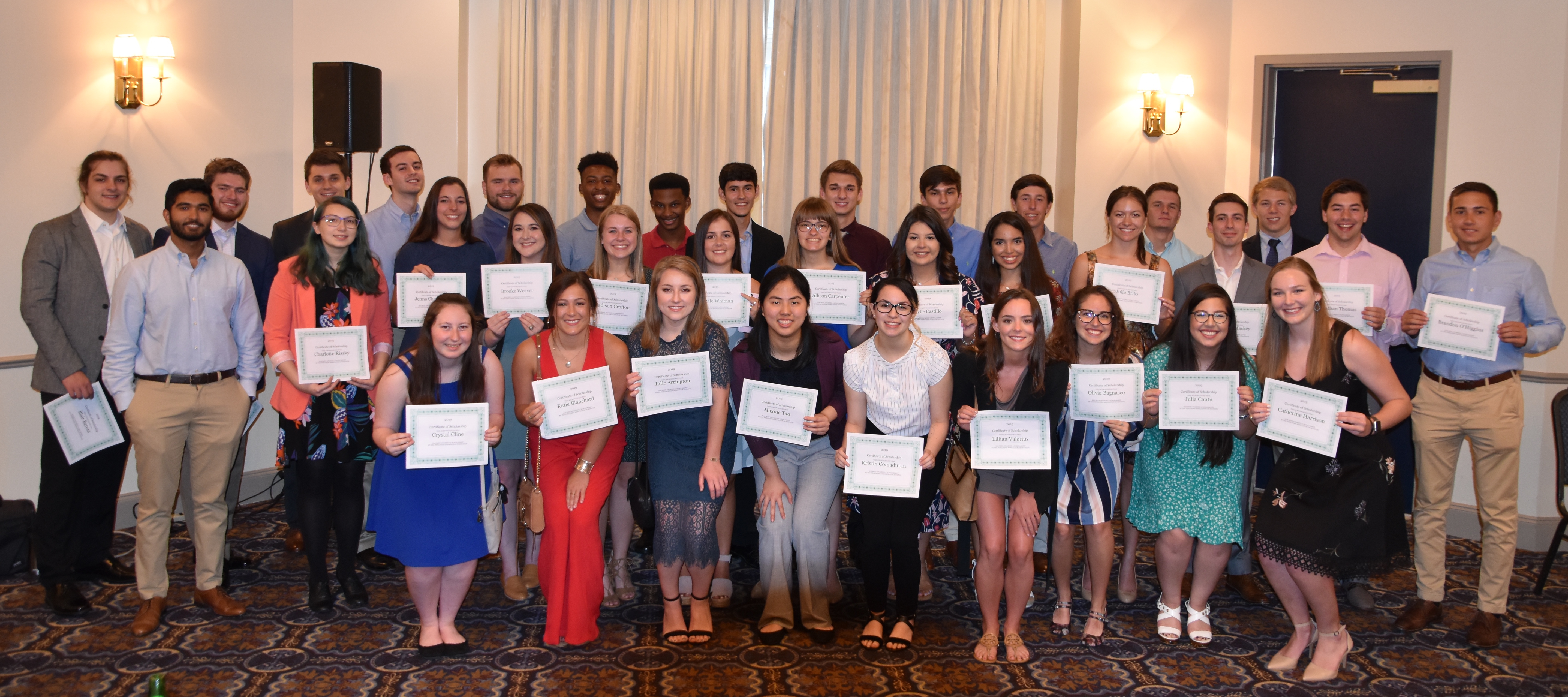 2019 Scholarship Recipients Recognized at the June PAH Membership Meeting
---
Interviews are normally scheduled between 7:30 am and 5:30 pm however the exact times will depend on the number of qualifying applicants. Please make yourself available during these times. You may request a specific time slot and every effort will be made to accommodate the requests. However, you must attend the interview during the specified window. Unfortunately, we cannot make exceptions to the interview requirement.

Please note: Sponsor attendance requirements for 2021 is six (6) events. For February 2021 applicants, sponsors must have attended 6 events in 2020.
The Houston Pipeliners Scholarship Committee abides by the PAH Expected Personal Conduct Policy. Failure by an applicant, sponsor, parent, or other individual representing the student's interest during the application process to comply with the Policy, may result in the applicant's disqualification for a scholarship.